United Chemical Company "Shchekinoazot"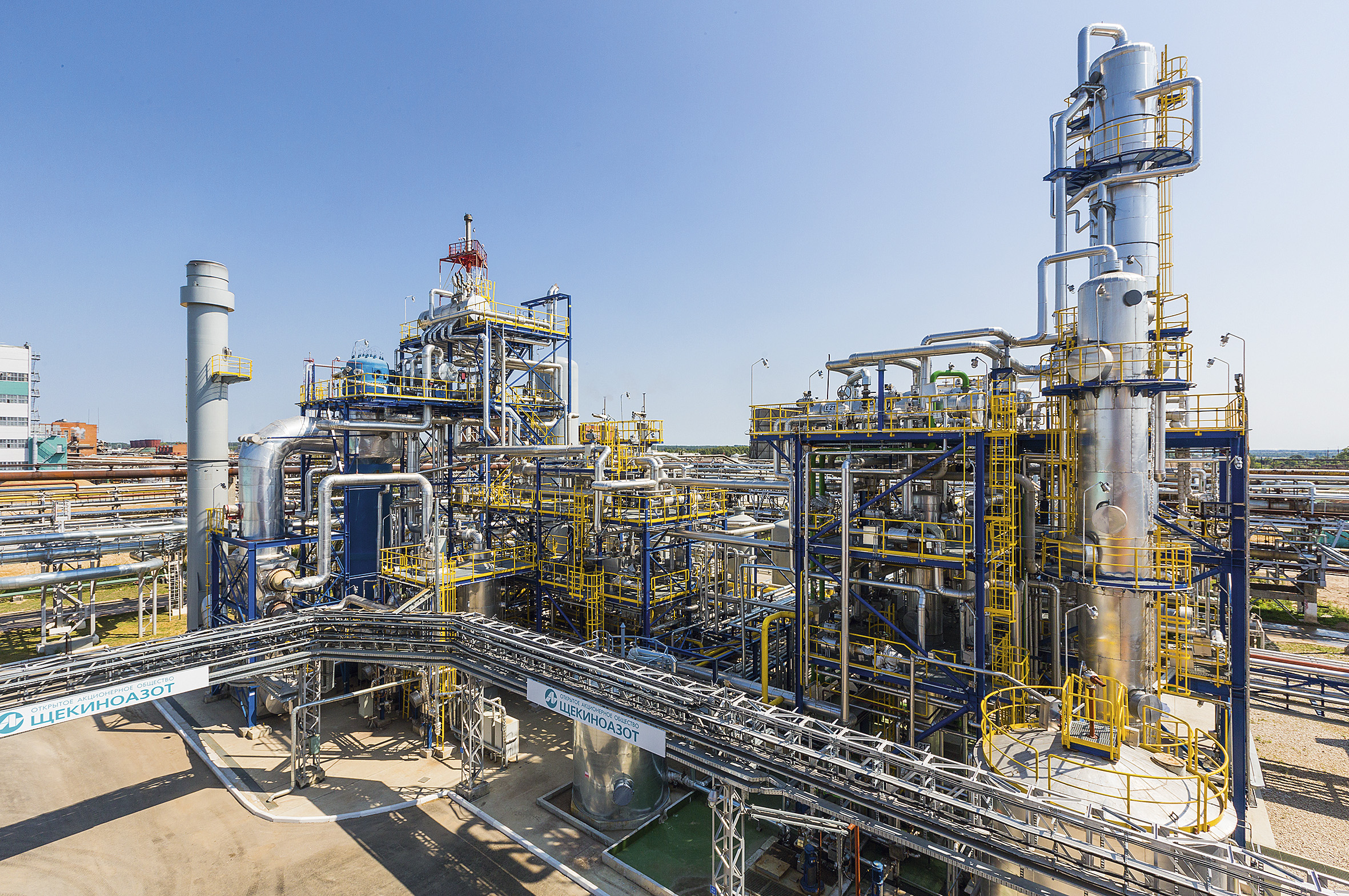 Basic information
United Chemical Company "Shchekinoazot" holds one of the leading positions among Russian companies and has been conducting successful business operations on Russian and world markets of chemical raw materials and products for already sixty years by this time.
The company that celebrated its 60th anniversary in 2015 has always been a basis for implementation of Russia's latest scientific developments in chemistry throughout the course of history of native chemicals industry. In the late sixties of previous century Shchekino Chemical Plant has become an initiator of the unique economic experiment known in the country and in the world as the Shchekino Method.
Company's fine traditions and highly professional personnel have always been and still are its main pride.
Today UCC Shchekinoazot is a modern, rapidly developing company that takes proactive part in implementation of regional industrial development programmes. Efficient management technologies used in the company have received high accolades from its clients and partners. Shchekinoazot top management is in TOP 200 rating of Russia's best management teams.
The company is among the leaders in production of industrial chemistry products (methanol, caprolactam, cyclohexane, carbamide-formaldehyde concentrate, high concentration low-methanol formalin, phenol-formaldehyde resins, sulphuric acid, technical liquid ammonia, ammonia sulphate, oxygen, liquid carbon dioxide, food carbon dioxide carbon dioxide ice, engineering plastics, nonwoven thermally bonded fabric of Spunbond type, reprocessed polypropylene, ion-exchange membranes, consumer products such as household chemical goods, linoleum, articles made of polyamide yarns) and chemical equipment (company's latest development is production of electro-dialysis units).
The company is a major exporter to the countries of Western and Eastern Europe, CIS, Asia, the USA and Latin America. Export turnover is about 70% of the company's sales. Received awards confirm high quality of the products and their appreciation by consumers. Among them: 21st Century Quality Mark, Russian Quality Mark, Best Russian Exporter 2013 and Best CIS Exporter in Tula Region Titles, Golden Mercury 2012" National Award Medal and Diploma, "Tula Business" Regional Award Diploma.
Our technological and managerial solutions are proven by the company's stability and long working experience. By increasing our knowledge and professional skills, we set long-term objectives and tasks for future decades.
*The information is taken from public sources.
Business type:
Chemical substances and goods
Location:
Tula region, Russia