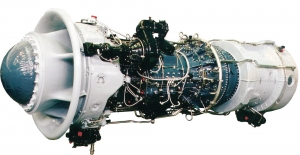 The United Engine Corporation (included in Rostec State Corporation) won the tender for the supply of industrial gas turbine engines to the Turkmengaz state concern.
Along with the well-proven GTD NK-12ST, the new NK-14ST engine will be supplied to the republic for the first time. Compared with the early model, NK-14ST has more power and higher efficiency, has a modified flow part and the design of turbines. The engine works in all-climatic conditions, its resource is 100,000 hours. Gas turbine engines of development and production of the Samara-based Kuznetsov enterprise, which is part of the UEC, will be operated at the compressor stations of the Turkmengas State Concern.
"Turkmenistan occupies the 4th place in the world in terms of natural gas reserves. The projects for the development of gas transportation infrastructure in the country require the availability of modern power equipment at compressor stations. Our engines meet all modern requirements for gas transportation equipment. We are talking about indicators such as reliability, efficiency, efficiency, resource. We are actively developing cooperation with our Turkmen partners not only in the supply of finished equipment, but also in the provision of services for the overhaul and supply of spare parts, "said Rostec's director of international cooperation and regional policy, Victor Kladov.
The cooperation of the UEC with the Turkmengaz State Concern in providing gas turbine equipment to its facilities began in 2011 with the conclusion of a contract for the supply of gas turbine engines NK-12ST, which was completed in 2013. In addition, in 2012–2013. contracts were signed between the Rybinsk ODK-Gas Turbines JSC and the Turkmengaz Group for the supply of autonomous power plants GTES-2.5 with an electrical capacity of 2.5 MW (today they are successfully operated by the customer).
In Turkmenistan, the UEC participates in a number of other tenders for the supply of spare parts and overhaul of industrial engines in operation.
Also, the Russian corporation annually in Ashgabat at the International Exhibition "Oil and Gas of Turkmenistan" presents its developments in the field of gas turbines and units for gas transportation and power generation.
Source: http://evrazia-ural.ru/novosti/rossiya-postavit-promyshlennye-dvigateli-dlya-razvitiya-gazotransportnoy-sistemy?fbclid=IwAR36AzK0X483RQAQdrCCeW_y0qdyMbi0RWULzdCFxIrutqX8h6QtD_748Bk